New Music and Paintings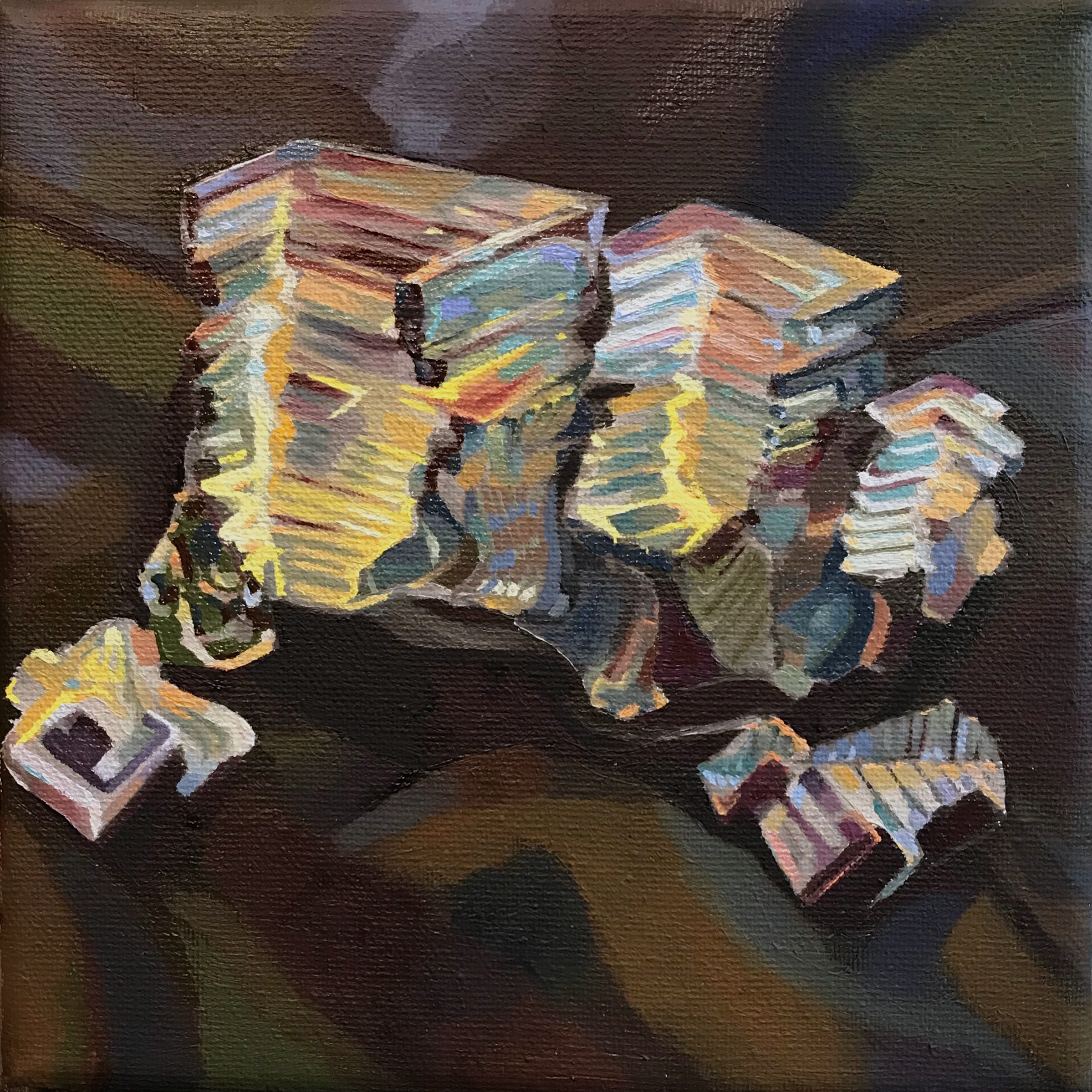 This year, I delved into the world of music production. I really missed a cappella and chorus, and I wanted to keep arranging and singing - the problem was, I no longer had a group to perform with! While I couldn't replace the joy of singing with other people, I still wanted a place to be musically creative. Upon researching, I realized that it wouldn't cost me that much money to purchase my own recording equipment. The microphone, headphones, preamp, cables, and mic stand together cost me around $350, and I used a free digital audio workstation. Arranging and recording were pretty straightforward for me, since I had prior experience, but the producing...that was a steep learning curve. I learned a lot about mixing from YouTube, and eventually I finished my first song, a cover of Eet by Regina Spektor. I like the way it turned out, but obviously there was room for improvement - I needed to record louder to minimize background noise, I needed to leave a half-second or two empty at the beginning to prevent a jarring playback, etc.
My new song, a mashup of Lizzo's Cuz I Love You and Regina Spektor's Fidelity (yes, Regina Spektor again), took me a lot less time and turned out a lot cleaner. I went through a lot of iterations, polling friends and family for feedback, and I'm feeling pretty confident about it at this point. Of course, it can never truly be perfect when one is not willing to pay for an autotune plugin, but I like the realness of no pitch-correction. I like my voice, and if I miss a note, I prefer to re-record, rather than manipulate in the mix.
In other news, I have added my acrylic painting, Bubbles, to the acrylic page. The bismuth crystal painting to the right is an oil painting I did of a bismuth crystal given to me by a friend who crystallized it himself.
Posted on: November 16, 2019
Continue Reading