New BIG Acrylic Painting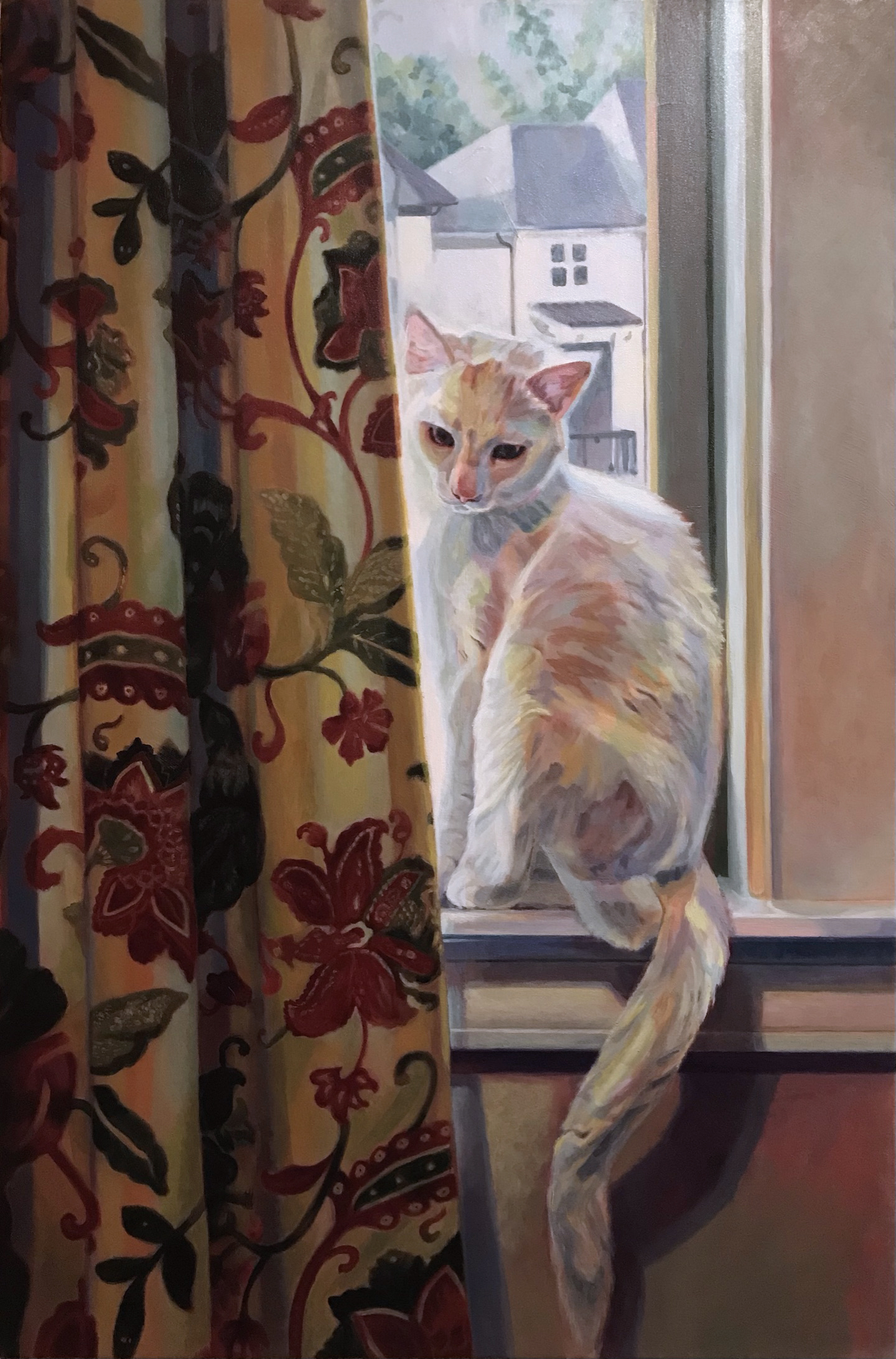 In 2021, I decided it was about time to make a large acrylic painting. My mom took a lovely photograph of our cat Jasper that inspired me both with its subject and indoor/outdoor light composition. With acrylic, I find I use a lot more layers, both because the paint is more transparent than oils and because I know it will dry faster and I can paint over it on the same day. The layering helped achieve the fluffiness of the cat's fur. Like usual, I spent quite a bit of time on the patterned fabric.
This painting and Rachael were featured in the Golden Employee Art Show along with many other lovely paintings by my coworkers.
Now that I've got a proper large easel, I think more large paintings will be coming (after many hours of labor over several months, of course)!
Posted on: January 30, 2022
Continue Reading